Popular searches
Categories
Learn & Achieve
Collaborate & Lead
Deliver Value
Make Better Decisions
Industry Knowledge
Live Well
Sub categories
Be more productive
Learn & grow
Behavioural economics
Innovate
Manage projects
Collaborate & influence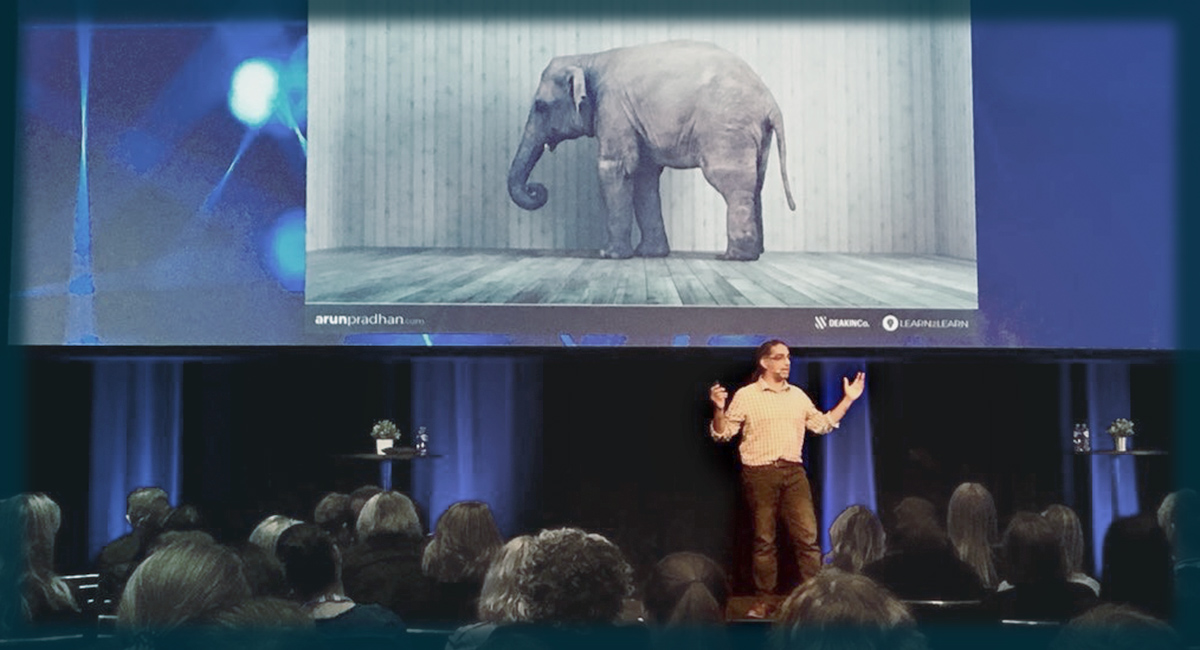 0

saved

5.9K views
Share this with your network




Share this with your network




Overview
Arun Pradhan is the co-founder of ModelThinkers and an accomplished keynote speaker and workshop facilitator.
As an experienced learning, performance and innovation consultant, Arun has taken the creative lead on major projects for many Australian and international corporations.
He has particularly focused on preparing organisations and people for the future of work, helping to arm them with systems, mindsets and approaches to embrace learning agility and adaptability.
Arun is available to deliver keynote presentations and interactive workshops (both virtual and face to face) on the following topics:
Developing learning agility in the future of work.
Being Smarter, faster with mental models.
Future-proofing yourself in an age of disruption.
Using design thinking to transform your approach.
Key lessons from behavioural economics.
Find out more about Arun here and book a call to discuss your needs via the ModelThinkers contact page here.
Pictured above: Arun presenting the keynote address to a Gartner/CEB conference in 2018. And yes... that is the 'elephant in the room' in the background ;)
---
Here's some of things that people are saying about Arun:
---

"Arun is my "go to guy" for creative problem solving, human centred design practices in learning design, strategy development and presenting. As an intelligent, brave and thought-provoking professional, Arun's work shifts the dial from how it has always been done, to how needs to be done to lead an organisation into the future."
-- Kathy Farkas,
BUPA, Head of Leadership & Capability
---

"Arun is extremely passionate about learning and has an incredible thirst for exploring and thinking about the most effective approaches and methodologies - based on his understanding of the research and application.
"Having initially embraced 70/20/10 as a framework for blended learning design, Arun has taken this to a new level with the adaption of a design thinking approach to learning programs which is shifting the needle from delivering learning outcomes to performance outcomes. In this regard Arun is rightly being recognised as a global thought leader."
-- Simon Hann
CHARTERED ACCOUNTANTS, Group Exec.
---

"Arun has an amazing ability to shape, influence and execute sustainable, innovative, captivating and empowering digital propositions. His infectious passion, enthusiasm and word-class experience ensures that each engagement is highly enjoyable, productive and an educational experience in and of itself."
-- Jeremy Wolfe
ANZ, Business & Innovation Tribe Lead.
---

"Arun is a learning guru! Arun cannot only speak to the science of learning he can also apply this knowledge to build world class learning solutions."
-- Beth Hall
COTTON ON, Head of People Experience
---

"Arun is a pragmatic learning professional who challenges the status quo and encourages different ways of thinking in a holistic manner and still pays attention to minor details. Arun is known as a thought leader and personable – two qualities that define him completely. As a creative thinker who possesses a can-do attitude, Arun is a pleasure to work with. I recommend him for a any learning intervention at any organisation that chooses to take benefit from his diverse skills."
-- Jonathan Millen
MEDIBANK, L&D Manager
---

"Arun is one of those people at the leading edge of the 'new world' of learning. He brings his understanding of technology, learning and neuroscience to design new ways to exploit learning in the daily workflow. His deep understanding of what makes learning and performance 'tick' and his natural creativity is obvious to anyone who knows him."
-- Charles Jennings
TULSER /70:20:10 INSTITUTE, Co-founder
---

"Arun's ability, and courage to ask the difficult questions to unearth the real problems, coupled with his creative approach to designing a solution, means the end product always results in a better learner experence and performance outcome. Arun is a pleasure to work with and I always walk away from every conversations having learned something new. I have no hesitation in recommending Arun if you are looking for an innovative and skilled learning professional to partner with."
-- Julie Owens
ANZ, Capability Lead, People & Culture.
Premium content
Please do login or sign up to see premium contect
Subscription expired!
Please renew your subscription to access this feature.

My Notes
You Might Also Like:
You Might Also Like:
- Actionable summaries of the world's most powerful ideas.